Retirement Income Planning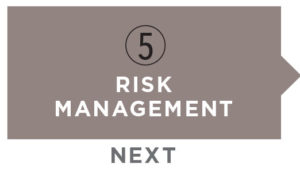 It's amazing how often, when you start to ask probing questions about what a client really wants to do with their life, you hear something like "you know, I just don't want to work until I'm 65 anymore", or "I've been thinking more and more that what I'd really like to do is make olive oil in Spain when I retire". Obviously, a major change, such as having another baby,  or getting re-married, will necessitate a change in strategy, but these other types of shifting goals are important to keep on top of as well, because the farther out you discuss these kinds of changes, the better chance you'll have to plan and prepare for them.
Life, disability, long-term care and health insurance should all be reviewed.  Again, "without adequate insurance, you are not investing, you're gambling", for all of the reasons addressed in a Comprehensive Wealth Plan. As mentioned in Estate (Death Tax) Planning, beneficiaries should be reviewed, and comparing what you are offered at work versus what might be available in the open market makes sense too.
There are pros and cons to each, which are worth investigating.
Without retirement income planning in place, an individual's estate could pay more tax at death than the cumulative total of taxes paid over their working life!