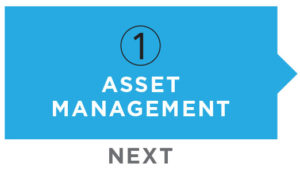 When we meet new clients, taxation is often a topic of discussion. I explain that over the past several decades, the largest increase in the cost of living isn't real estate, food and clothing or daily living expenses, it is taxation. From all three levels of government, personal taxation has increased well above 2200% since the late 70's. Real estate, by comparison, has only increased slightly above 1000% in the Greater Toronto Area over that same period. Yet, there is never a rally cry over the excessive tax governments keep stripping out of the hands of Canadians, and how that drives our current economy.
Think of all the taxes you have paid over your lifetime while working. Yet most of the clients that seek my advice have still been able to accumulate significant savings to be able to enjoy their "Final Chapter" and retire with a comfortable lifestyle. Here is the shocker: without a plan in place, you could pay as much income tax to the government upon your death (DEATH TAXES) as you had throughout all your working years!
Canadians have always had tax planning solutions available to them to reduce and/or eliminate excessive income tax both while in retirement and beyond. However, very few seldom applies these strategies. For the better part of the past 30 years, I have seen people ignore tax issues and make decisions that could have been avoided, paying thousands if not hundreds of thousands of dollars in tax that could have been avoided.  Canadians can be very vocal about government, high taxes and increases in the cost of living, yet they voluntarily feed the situation with poor planning, oftentimes ignoring the tax implications they are creating.
Our tax planning solutions team always provides a forward-thinking viewpoint for putting into place a tax planning strategy to maximize your retirement income and, as important an Estate (Death Tax) Plan, to minimize the destruction of wealth for your family. We ensure that your lifelong financial achievements are enjoyed by your heirs according to your wishes.
It is our role as "CFO" (complete family office) that allows us to take this proactive approach with tax planning initiatives that move us into the category of "specialists" in the retirement income planning.